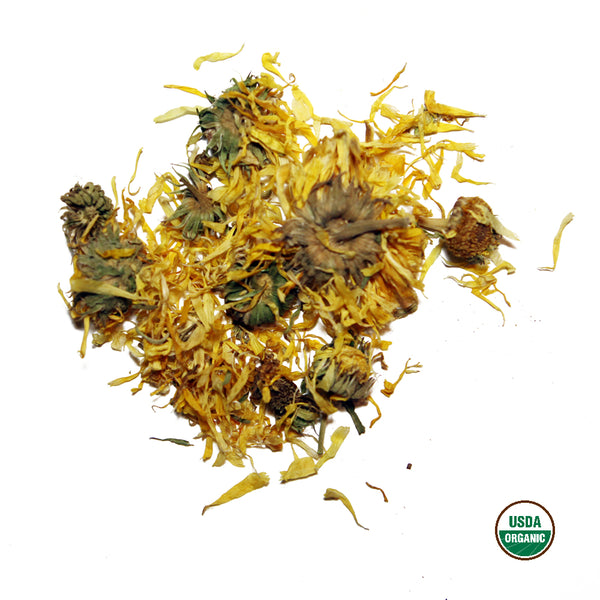 Description
Organic Calendula, are one of natures best healers.  We provide not only the petals, but the entire flower for the full and more wide spectrum benefits that are otherwise afforded.  Keep in mind that these are very light, so 100 grams is actually a fairly sizable amount of product. But if you need a smaller amount, these are also available.
Calendula can be taken orally, but more typically it's applied topically through creams, lotions, soaps, shampoos, ointments, salves, etc.  Calendula has become very popular and is found in a wide variety of products including over 300 that are available in the US alone.  It has also been known to help with a variety of health issues, is a powerful wide-spectrum antioxidant and is among the strongest of antiviral herbs. 
Some of the more popular uses for calendula include soothing treatment for oral health irritations, skin irritations, menstrual health, ulcers, wounds, and treatment of skin irritation caused by cancer treatments.  Calendula has strong anti-viral and antibacterial components.
Directions:
Boil 1 Tablespoon of flowers in a cup water and make a hot compress to ease the pain associated with skin irritation. Leaving the hot compress in place for as long as possible works best. Other uses include creating oil infusions.


Ingredients: organic calendula