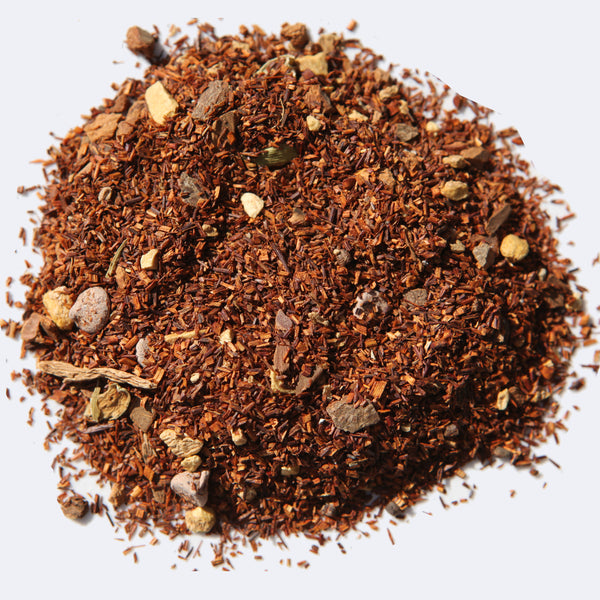 Description
Chocolate Chai Tea - Imagine everything you love about chai, but with chocolate!  Not chocolate flavoring, not chocolate flavored something..... just real chocolate!  Spicy, chocolaty, and cocoa, mixed with the earthiness of rooibos, all rolled into one perfect sit by the fire and let the cup overtake your day kind of goodness. 
Not quite caffeine free [there is chocolate in it], but it is pretty close, meaning you can drink it late into the evening when you're all alone or with someone special, and it won't keep you awake all night long.  Not quite sugar free [again, the chocolate], but not sweet, and nothing that will spoil the diet.
So far, this is our number one hot drink seller at consumer markets and events.
Directions:
1 tsp per cup 
First Steep 3-5 minutes
Second Steep 4-6 minutes
Third steep 6-8 minutes
212° F/100° C
Ingredients:  Rooibos, chocolate chips, natural flavors