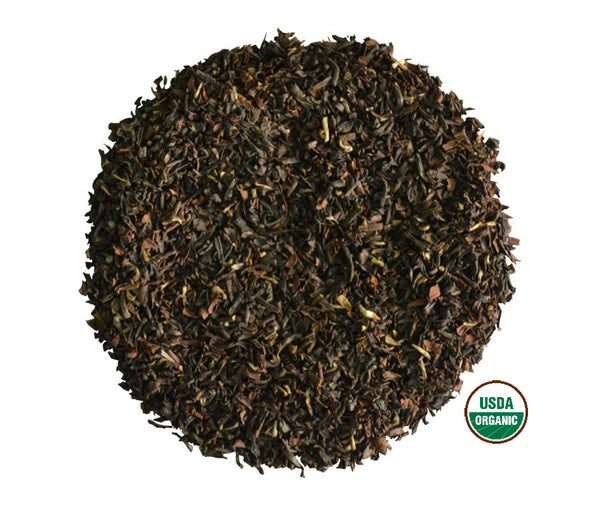 Description
Darjeeling Cherelle Tea gets its name from the region it is grown within West Bengal, India. This 2nd Flush Darjeeling Black Tea is harvested in June and embodies aromatic deep earthen leaves that brew a gentle golden amber, full bodied, subtly sweet, and satisfying cup every time. So gentle and smooth, our Darjeeling 2nd Flush is the perfect afternoon tea. Best served hot.
Darjeeling is a town in India's West Bengal state, in the Himalayan foothills. Once a summer resort for the British Raj elite, it remains the terminus of the narrow-gauge Darjeeling Himalayan Railway, or "Toy Train," completed in 1881. It's famed for the distinctive black tea grown on plantations that dot its surrounding slopes. Its backdrop is Mt. Kanchenjunga, among the world's highest peaks.
Darjeeling is well known worldwide for it's complex and sophisticated bouquet and flavor, with great mouthfeel and satisfaction.  Try our Darjeeling, meant for those who really love an excellent black tea.
Directions:
1 tsp per cup 
First Steep 3-5 minutes
Second Steep 4-6 minutes
Third steep 6-8 minutes
212° F/100° C
Ingredients:  black tea