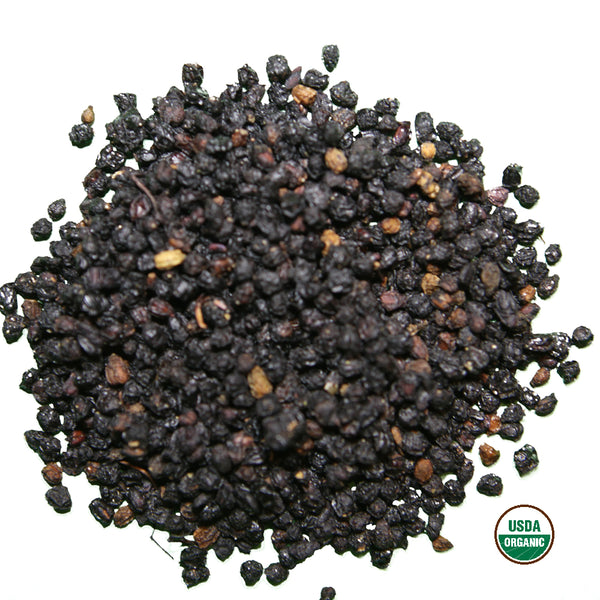 Description
Organic Elderberries make a wonderful additive to any loose leaf tea or a wonderful steep of their own. Health Benefits of Elderberries include significant cold and flu relief. Elderberries are an excellent general immune system booster and should be a part of any health steep regimen.  People have been using elderberries for generations to help reduce the ability of viruses to replicate, and support sinus infection resistance and assistance, tend to help lowering blood sugar.
They are a natural diuretic, very mild natural laxative, help encourage healthy skin, ease allergies, and like most blue and red colored berries, elderberries are incredibly high in natural antioxidants and have been used to help eliminate cancer causing oxidants in the body.
All our elderberries are wildcrafted, meaning that they are not farmed.  They come the way nature makes them, which means they aren't always perfect.  They are however, the finest product that we can find and are full of all the goodness, naturally.
Directions:
1 tsp per cup 
First Steep 3-5 minutes
Second Steep 4-6 minutes
Third steep 6-8 minutes
212° F/100° C
Ingredients:  elderberries