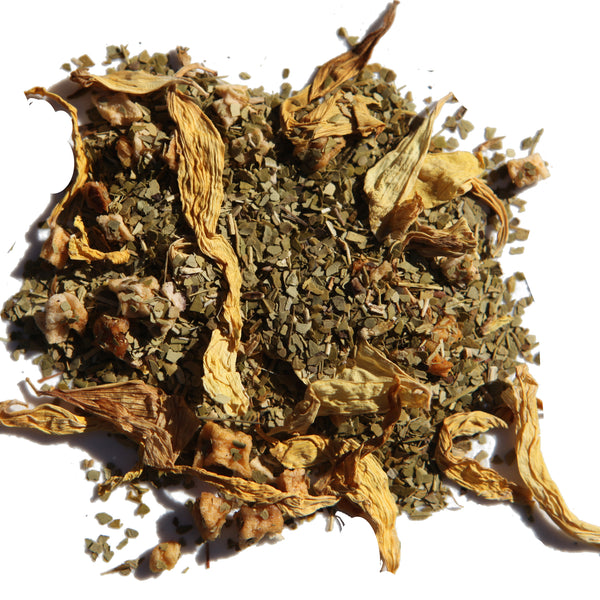 Description
We initially debuted our new Green Apple Mate at a local fall outdoor jazz festival, and it was an instant hit.  Not only did it thoroughly impress anyone who tried it, but even those who were walking by stopped when the aroma of green apples filled the air.
Few things are as instantly recognizable as the smell of a green apple.  And it is so different than just about any other apple that you can almost taste the crunch.  And that's what  you get with our brand new Green Apple Mate.  Just opening the bag fills the room with aroma, and it's all you can do to just wait for it to finish steeping.  
But the apple is only part of it, as it is blended with our own organic yerbe mate, which unlike actual teas, comes from South American instead of Asia.  If you are new to Yerbe Mate, not to worry.  You make it just like tea and it has many of the same characteristics, but with a few more earthy undertones like those found in coffee.
Discover one of our latest blend creations and see why it is building its own fan club.  Originally offered as a fall special, it may well make it into our year around lineup at this rate.
Directions:
1 tsp per cup 
First Steep 3-5 minutes
Second Steep 4-6 minutes
Third steep 6-8 minutes
212° F/100° C
Ingredients:  Organic yerbe mate, organic green apples, organic marigold petals