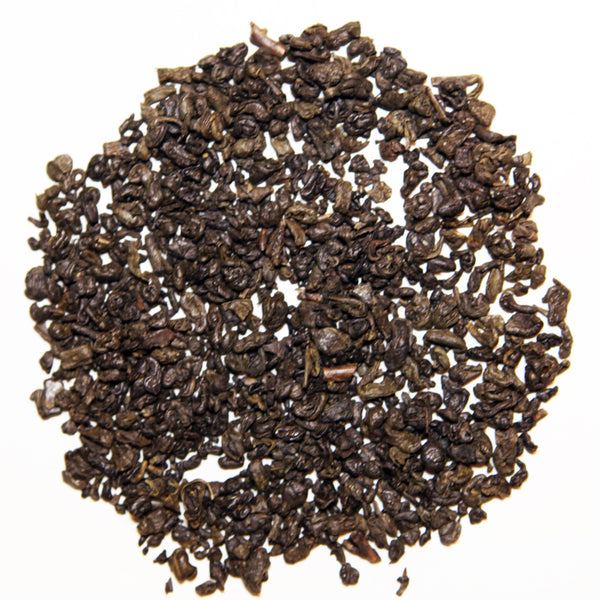 Description
Gunpowder Green Tea tea is a form of Chinese tea from the Zhejiang province, China in which each leaf has been rolled into a small round pellet, that expand when steeped, releasing its amazing flavors and nutrients. Its English name comes from its resemblance to grains of gunpowder. It has a bold taste and lightly smoky, higher in caffeine than most other green teas. 
If you are looking for something with just a little extra kick and more earthy tones than other green tea, gunpowder green tea may well be what you are looking for.  
Consumed plain, green tea also provides zero-calorie refreshment, making it a friendly choice if you're watching your waistline, and reportedly has significant slimming properties..
Excellent either hot or iced.
Directions:
1 tsp per cup 
First Steep 3-5 minutes
Second Steep 4-6 minutes
Third steep 6-8 minutes
195° F/91° C
Ingredients:  green tea