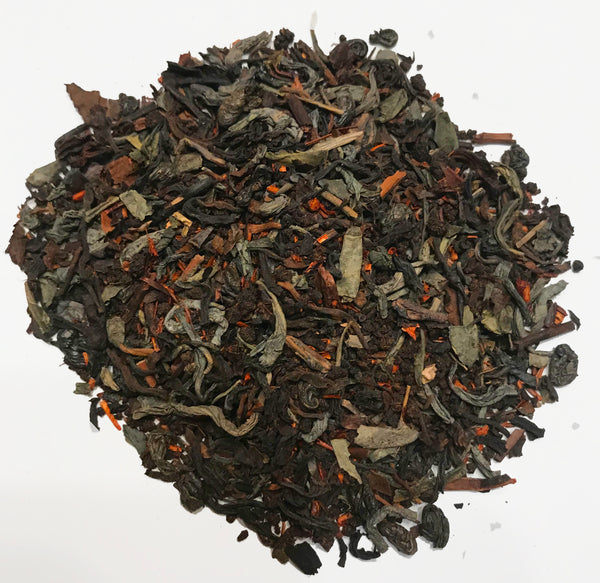 Description
Kombucha Perfect blend is the result of years of research into what makes the best tasting, most vibrant, and smoothest blend of quality teas to consistently make the highest quality level of kombucha available.  
Premium Black Tea [provides robust deep flavor qualities and with the perfect balance to keep your scoby healty
Premium Green Tea [provides a lighter fresh flavor with slightly less caffeine and helps your kombucha blend well with a second fermentation [2F} of your favorite ingredients
Oolong tea [Famed for its high anti-oxidants and metabolism benefits.]
Oolong tea extract concentrate [[for that extra anti-oxidant healthy boost not found in other kombucha blends]
Rooibos [an incredible addition to our blend adds a nice touch of color in addition to famed benefits of rounding out the anti-oxidant profile for better health
Pu'er Black Tea [incredible energy and mental focus, this naturally pre-fermented black tea adds an amazing smoothness]
Directions: Just follow your favorite kombucha recipe.  Feel free to experiment, adjust quantities for flavor and personal preference.  
Ingredients:  black tea, green tea, oolong tea, oolong extract, rooibos, pu'er black tea