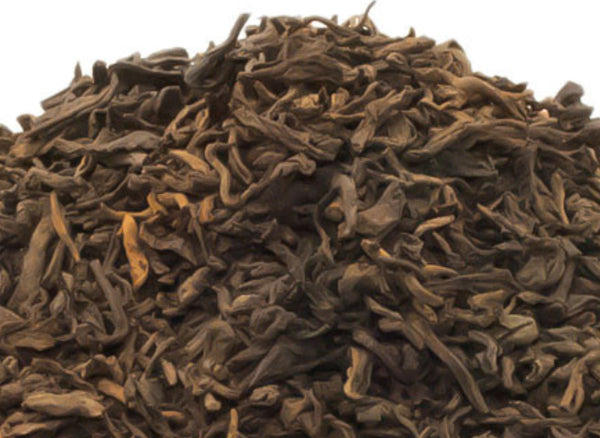 Description
Puer No'ah Black Tea is a dark fermented tea with a robust earthy taste. Ancient and mysterious, Puer teas are regarded by many tea connoisseurs as the most distinguished of tea varieties and is one of very few that actually gains value as it ages. This tea is known to be both medicinal and delicious, with a high caffeine content and its soothing effects on the stomach.
If you haven't noticed by now, some of our products carry some unusual names and you may wonder how those names came to be.  And that's part of our story of a family, and where we became "Family Tea".  
Can you guess that this is one of those teas?  This one named after our first grandchild and only grandson, Noah who came to us through the gift of love and adoption.  Noah is a complete joy and a wonderful person with so many facets and strengths that it was hard to know what tea might be his.  If you understand Pu'er Tea however, you know why we chose this as his tea.  Pu'er is a tea that substantially improves with age, it is complex, and it's just exciting to see what nuances it picks up on as it ages.  
Pu'er No'ah is a robust tea and designed for those who enjoy a strong earthy taste.
Directions:
1 tsp per cup 
First Steep 3-5 minutes
Second Steep 4-6 minutes
Third steep 6-8 minutes
212° F/100° C
Ingredients:  fermented aged black tea