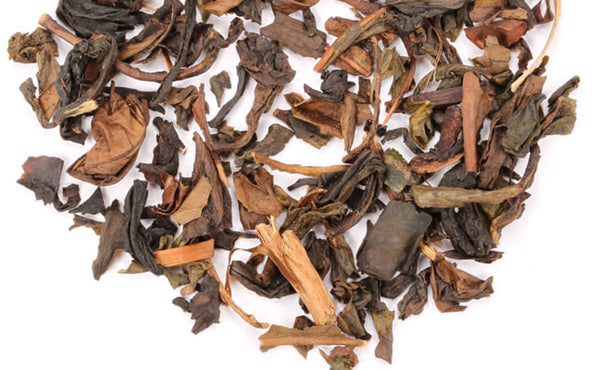 Description
Ran d'Almond Oolong Tea is a Taiwan oolong tea  with a deep savory almond flavor [basically like a touch of Amaretto in a tea] and a nutty aroma.  It has a full and rounded body and similar to a sweet marzipan. 
This tea is one of our favorites around the office, especially on a Friday afternoon.  It's mellow tones and just kind of remind you that the weekend is almost here.
If you haven't noticed by now, some of our products carry some unusual names and you may wonder how those names came to be.  And that's part of our story of a family, and where we became "Family Tea".  
This tea just fit right in with our son Randy and his sweet personality and solid standout heart.  I can't think of a better representation for this young man who has taken all the world has thrown at him and stood strong.  
Directions:
1 tsp per cup 
First Steep 3-5 minutes
Second Steep 4-6 minutes
Third steep 6-8 minutes
212° F/100° C
Ingredients:  oolong tea, natural almond flavor