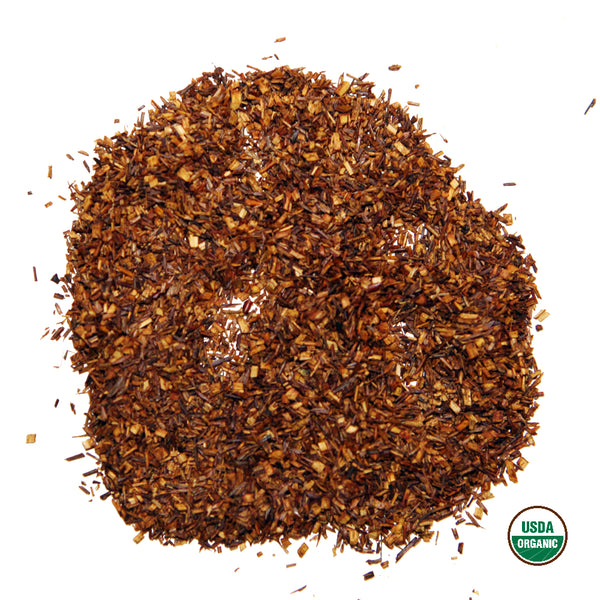 Description
Red Rooibos Tea - Rooibos is a  member of the red bush Fabaceae family of plants growing in South Africa's fynbos, and therefore not really a tea, though it is prepared the same way tea is prepared and typically referred to as rooibos tea..  
Organic Red Rooibos tea has a nutty flavor that presents a bright but earthy beverage that can be enjoyed hot or cold.  And of course because it is a true rooibos, it is naturally caffeine free and can be enjoyed any time of day or night.
This is your straight up high quality rooibos that is great on it's own, but also picks up on just about any flavor you want to put with it.  It particularly lends itself well to vanilla, cinnamon, and fruit juices.
Directions:
1 tsp per cup 
First Steep 3-5 minutes
Second Steep 4-6 minutes
Third steep 6-8 minutes
212° F/100° C
Ingredients:  red rooibus herbal tea