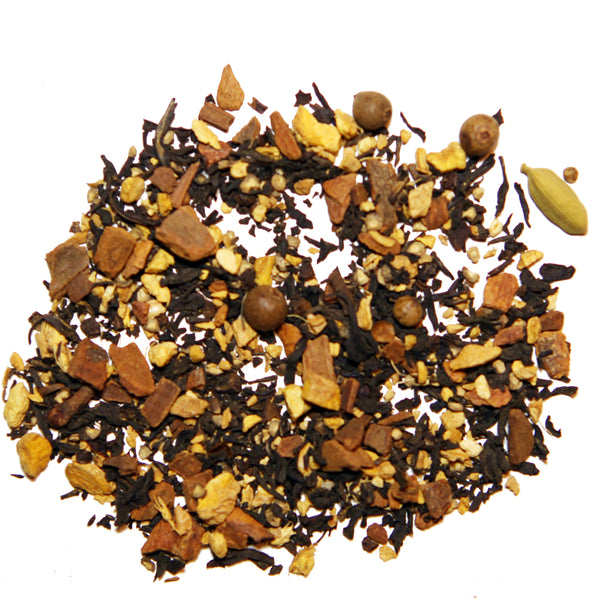 Description
Victoria Chai is a true chai as developed in India.  You can either steep it alone for a pure chia, or as most people do, mix it 50/50 with another tea such as a black tea [caffeine or caffeine-free].  Victoria Chai contains no caffeine to alter the balance.
Victoria Chai has a very nutty spicy flavor as characteristic of all true chai, a result of the combination of cinnamon, ginger, cardamom, allspice, cloves, black pepper
This is a chai that stands well on it's own, but pairs with an unlimited number of options, including any other kind of tea to make it unique.  
100 g [3.6 oz] - - 30-50 cups per bag, depending on your desired strength
Directions:
1 tsp per cup served on it's own, or 1/2 tsp per cup mixed with 1/2 tsp of either black or green tea.  Rooibos is also a great alternative if you want to keep it caffeine free.
First Steep 3-5 minutes
Second Steep 4-6 minutes
Third steep 6-8 minutes
212° F/100° C
Ingredients:  cinnamon, ginger, cardamom, allspice, cloves, black pepper