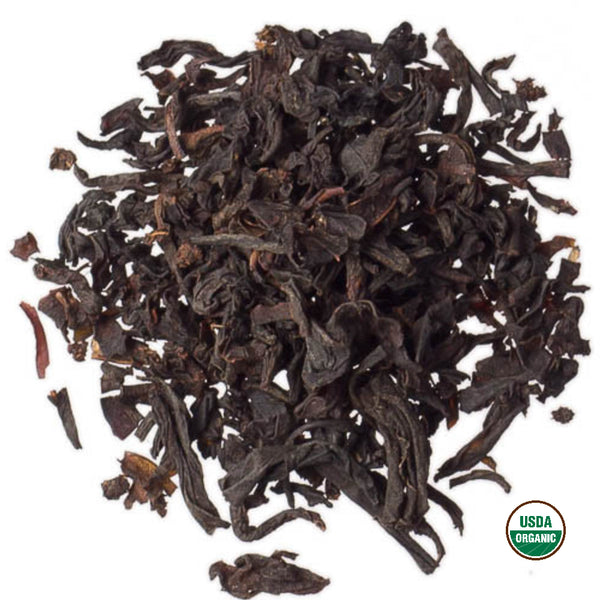 Description
Organic English Breakfast Tea Blend is our traditional blend of premium organic black teas, that are all brought together into the perfect cup that is robust, smooth, and has a malty finish, perfect as a morning energizer.
Our Organic English Breakfast Tea is great on its own, but lends itself to a very wide variety of drinking choices, other than simply hot or iced.  Some prefer a splash of milk or cream, or consider just a touch of honey, sugar or sweetener.  A touch of lemon is particularly nice, especially when served cold.
English Breakfast along with our Ceylon Teas are some of our most popular teas for everyday drinking, but with a far more full-bodied flavor that can be steeped several times, as indicated below.
Directions:
1 tsp per cup 
First Steep 3-5 minutes
Second Steep 4-6 minutes
Third steep 6-8 minutes
212° F/100° C
Ingredients:  organic black tea